Shopping Cart
Your Cart is Empty
There was an error with PayPal
Click here to try again
Thank you for your business!
You should be receiving an order confirmation from Paypal shortly.
Exit Shopping Cart
Fashion Journalist | Wardrobe Stylist | Creative Director
I have been exploring the wicked problem of textile disposal and recycling throughout the last few months. In this I have created a mini-documentary
'fashioncycling'
highlighting this issue specifically in the state of Maine and some of the solutions at a local level. 
Please visit the website www.fashioncycling.weebly.com for more sources on this subject. 
-SE- 
With another change in fashion seasons, comes the potential for, "Half a million tonnes of
microfibers
into the ocean every year, equivalent to more than 50 billion plastic bottles," according to
EcoWatch
. 
The latest fashions, "Leave a
devastating planetary impact
," EcoWatch reports. The purchase of this seasons must haves could affect the more than just your wallet. 
The fashion industry has tried to make strides in this impact in one way by producing sustainable clothing,
ecocult
, writes about, "THE 16 MOST AFFORDABLE PLACES TO BUY SUSTAINABLE, ECO-FRIENDLY, AND ETHICAL FASHION."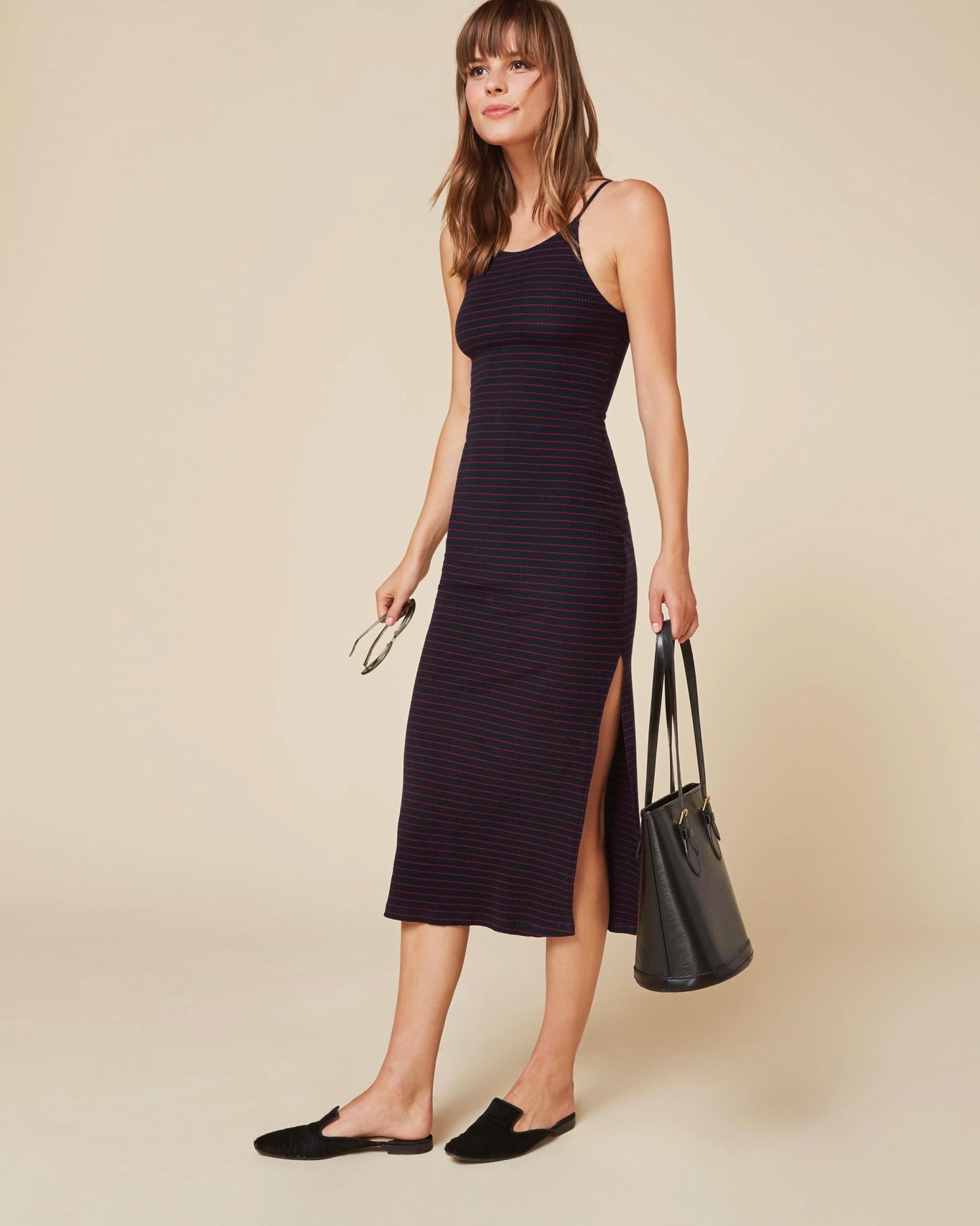 One of the most well known is
Reformation
, with their RefScale division the company tracks the environmental footprint generated in the manufacturing process. Other well known brands such as
Urban Renewal by Urban Outfitters
and
Green Room by ASOS
have eco-friendly divisions as well. 
When searching sustainable fashion,
google trends
show Dutch fashion as being at the top. I have attended the former Mercedes Benz New York Fashion week as well as Los Angeles Fashion week and strive to attend fashion weeks in Paris and London as well as Portugal, but never thought of
Dutch Sustainable Fashion Week
until now.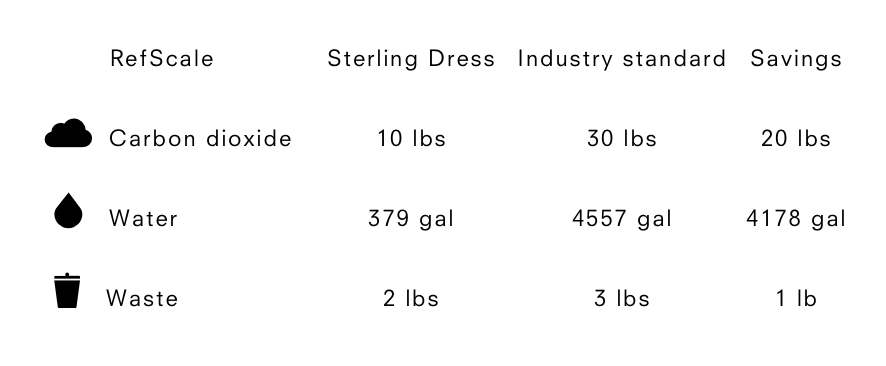 We are all living in a globalized world which has its perks and benefits, but we also need to recognize what this world wide approach to manufacturing and transport does to the environment even if it is just the shirt on our backs that are contributing to our carbon footprint. 
-SE-
Most people nowadays know how to navigate themselves to the correct recycling bin when finished with their beverage or snack from the vending machine. But what about when purchasing a tee shirt, socks or even flip flops, from such a  machine, where are the
apparel recycling bins
in the line up?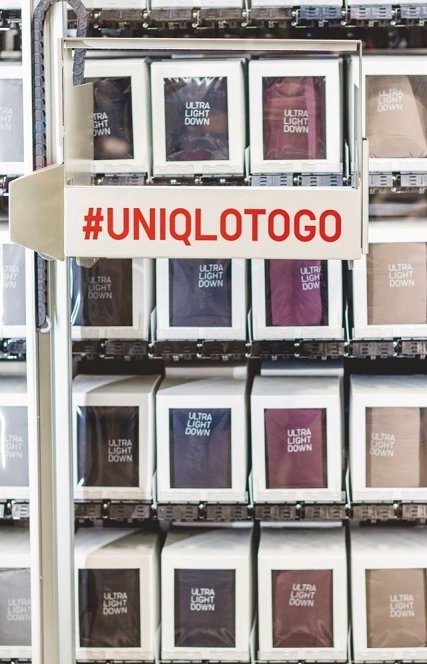 The latest trend in fast fashion, a term coined because of the high volume of low prices clothing that comes in and out of store, in what seems like a blink of an eye, is the apparel vending machines.  
Who What Wear
, highlights some of the pioneers of this new way of selling with companies such as Uniqlo and Havanans cashing in on this trend. Followed by the extra money pocketed by,  "Cutting the middle man may be a savvy route to cost-cutting," describes the
Independent
. 
Hopefully the consumers are also recycling these items instead of contributing to the
81 pounds
of clothing many people in the United States throw away ever year. There are
recycling bins
for every product you can pretty much think up, sometimes all lined up together like little soldiers. But there has yet to be an apparel one amongst the rest. Those bins are usually outside second hand stores and scattered around random street corners. Why are they left alone all by themselves instead of being among the gang of recycle bins for glass, paper, plastic? 
-SE-
Originally posted September 25, 2017
With the weather changing soon, a small set of UMaine students were asked what they did with their unwanted clothing. Almost all said they donated them to one charity or another. During a Mitchell Lecture on sustainability, Dr. Dietz, a professor of Sociology and Environmental Science and Policy from Michigan State University said, "We are reluctant to discuss value difference." The students surveyed, answered with what they thought the politically correct answer should be. 
But upon more discussion on the issue, a few admitted they through away soiled or torn clothing. When asked why, they said because they were not good enough to donate, not knowing that they could recycle these textiles, much like plastic, paper and other materials. 
As mentioned in "The waste of changing seasons," blog post, one solution on the UMaine campus is the 
Black Bear Exchange
 where you can exchange your clothing for some new wares of pick up some needed food.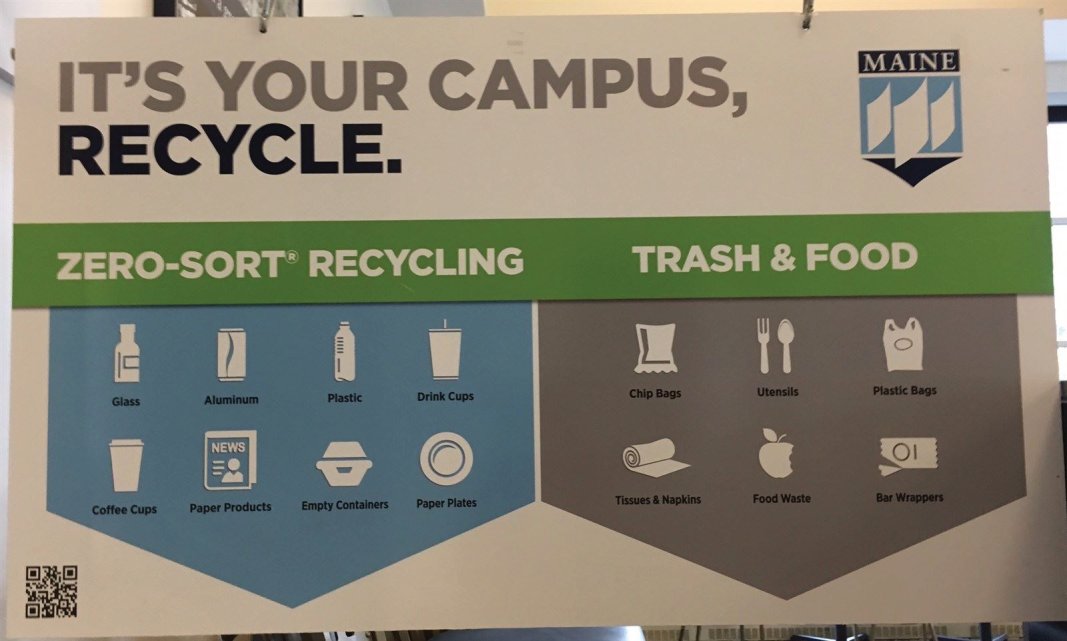 UMaine also has recycle bins around campus called zero-sort, unfortunately one of the only things not excepted are textiles. The Director of 
Sustainability at University of Maine
, Dan Dixon said that,  "The contractor [Casella] does not allow textiles," but that he would be interested in looking into the process involved in recycling textiles.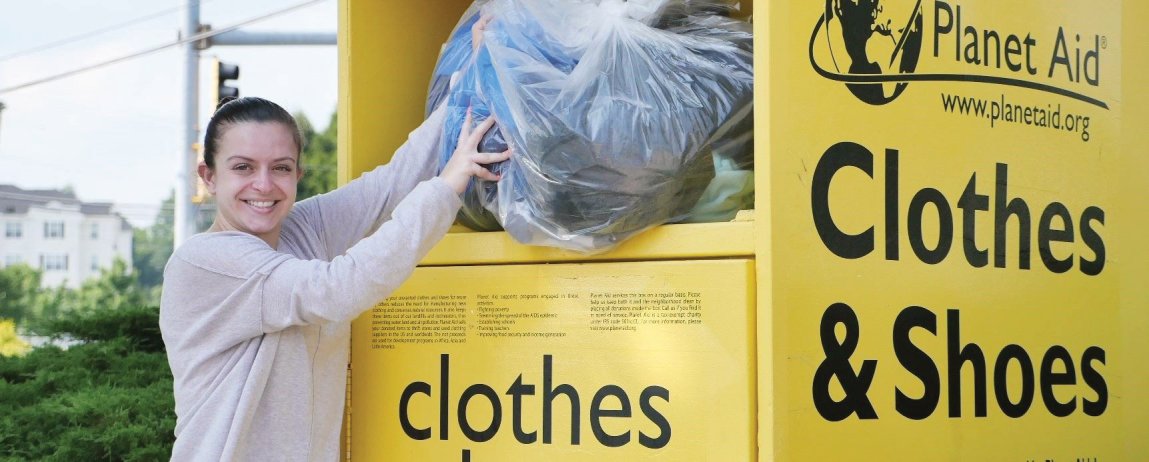 Dixon went on to say, that Bangor and Orono used to have "Big Yellow Bins,"  possibly from Planet Aid for recycling clothing, but has not seen them lately. This company has been under investigation and according to an 
NBC Washington
 article, "Petersen [company owner] is now on the run -- wanted by Interpol -- after the Danish government charged him with charities fraud and tax evasion." Perhaps this is why the bins are now gone. 
The university also has an end of year sale, the, "
Clean Sweep Sale
," in which all of the items left "donated" by students are sold with the, "Proceeds will be used to support programs and services offered through UMaine's Bodwell Center for Service and Volunteerism, including the Black Bear Exchange, Welcome Weekend Day of Service, and the MLK Day of Service meal-packing event."
It looks like overall Maine students and the university itself are doing their fair share of recycling and donating instead of contributing to the 81 pounds per year that most people in the United States throw away. 
-SE-
With students returning to school and the season changing from summer to fall, where does last seasons wardrobe go? 
In today's fast food, fast fashion and new is better "than" repairing the old and used, we as consumers are buying more and wasting more. Americans throws away an average of 81 pounds of clothing every year. This is one of the cycles, making the fashion/apparel industries the second most pollutant industry in the world.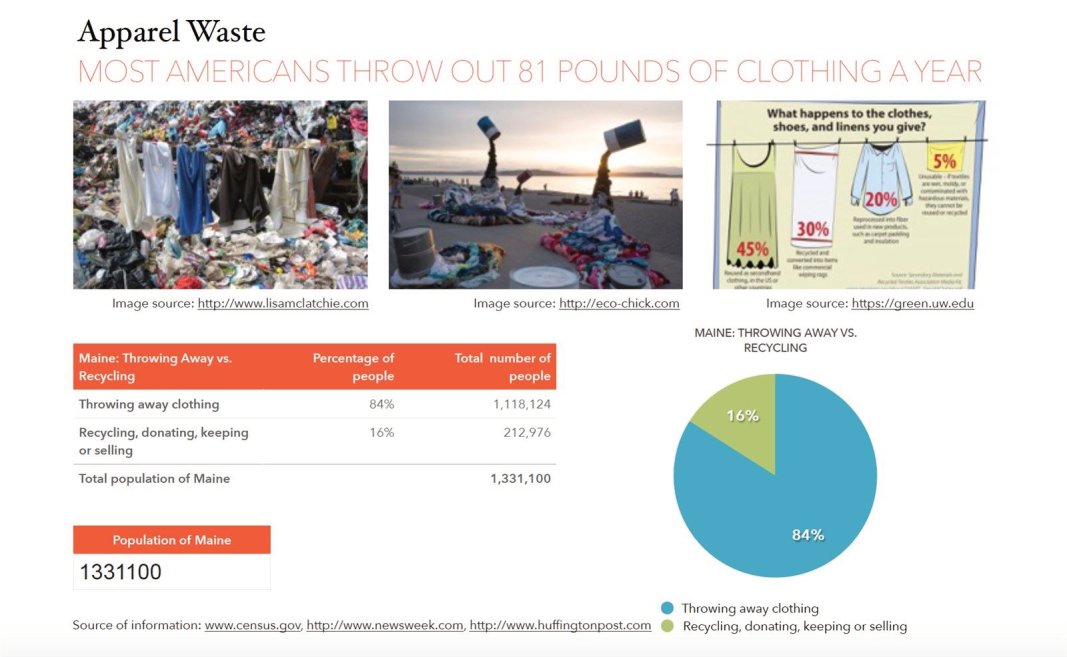 On average 84% of Americans do not recycle their unwanted garments, according to a
Newsweek
article. This means that approximately 252 million people throw away an average adding up to 26 billion pounds of clothing every year, according to a
Huffington Post
article. In Maine alone, the numbers break down to 20 millions pounds!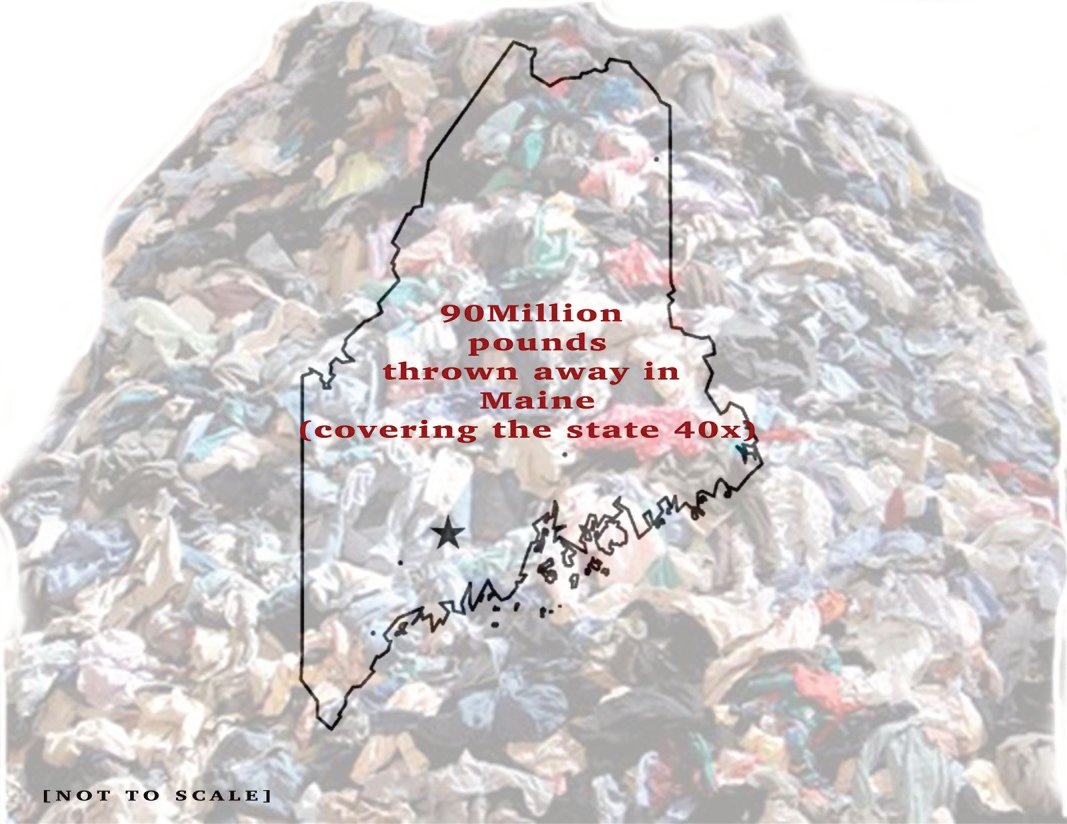 The graphic above shows how much Mainers throw away in clothing each year, can cover the entire state 40 times over. (Image not to scale)
This phenomenon is for the most part the end of the fashion/apparel industry cycle and only one  contributor in making it one of the most pollutant industries. The manufacturing of textiles is a whole other story that will be discussed in a future article.
One solution is to engage more consumers to recycle the unwanted clothing. In Maine, there are independent stores specializing in consignment, which are money making options for consumers to make some cash from their unwanted attire. The
Black Bear Exchange
is a great place to exchange your clothing for some new wares or pick up some needed food, it is located on the Maine campus in Orono.  
The larger well known stores such as Buffalo Exchange, Crossroads Trading and even Wasteland will buy back better quality merchandise to be resold in their store are set in more urban environments.
Maine also has plenty of thrift stores that would be happy to take in your unwanted garments. A lot of these store, such as Salvation Army and Goodwill are the more well known stores as well as local store such as Tree of Life Food Pantry & Turnstyle Thrift Shop that help the community they are in with the donations they receive. 
You may ask, why so many people choose to simply throw their unwanted clothing away? One of the reasons is in the question itself, it is simple and a lot of people are too lazy to donate them. Another reason according to an article on
takepart.com
, states that many people are unsure what can be donated. Basically it comes down to consumers making choice to throw clothing away because it is more convenient than donating or recycling. 
But what if it was easier to recycle, similar to recycling plastic bottles and cans? Most neighborhoods have recycle bins that are put out with the trash to be picked up on trash day, it seems to me that having one specifically for textiles could start to change this habit of waste.  The good news is organizations such as
Savers
have a program Rethink Reuse that is tackling the cause to start minimizing the over 26 billion pounds that ended up in landfills each year. The organization has managed to save 700,000 pounds from ending up in landfills. 
This may seem like a small dent in the 26 billion, but every little bit helps and the more consumers are aware, hopefully this trend will not continue. 
-SE-

Back to school shopping, save some money and help the environment at the same time. 
81 pounds every years! This is what the average American throws away  every year in clothing, according to a
Huffington Post
article on the subject. It is ironic in this day and age that a good amount of people surveyed for this article said they were not aware they could donate unwanted clothes to thrift and vintage stores. 
H&M
also introduced a program giving customers 15% off their purchase when they bring in their unwanted clothing items to the store.  Hopefully this sexy, trendy H&M ad will entice even the most protective of garment hoarders to help the cause of recycling instead of contributing their 81 pounds from ending up in a landfill. 
-SE-
/