Shopping Cart
Your Cart is Empty
There was an error with PayPal
Click here to try again
Thank you for your business!
You should be receiving an order confirmation from Paypal shortly.
Exit Shopping Cart
Fashion Journalist | Wardrobe Stylist | Creative Director
The spring/summer season maybe be far far away for the consumer market, but the fashion industry works ahead to present the latest trends, which all of us maybe sporting next year. 
The hustle and bustle of the city is electrifying. My first stop NYFWM (New York Fashion Week - Men's) which is at a new location this season. Dune Studio in the heart of the finical district, which is situated in the lower east side of Manhattan.
Spring/Summer 2018 men's fashion week. The shows are what we call in the industry "presentations," this is when the models for the most part act as human mannequins while the media, photographers, bloggers and fashionista's view the latest collections.
First stop, a fresh coconut water bar, where the handsome tender cracks one open for me. It seems a little bit out of place in the cold hard streets of New York to be drinking a fresh cracked coconut, but what the heck, it will be a cool Instagram post. 
Here comes the fun, what does this years mens collection have in-store for me. As I walk the halls of the studio, the doors of each studio are adorned by the collections name on the large barn style door covered in chalkboard paint.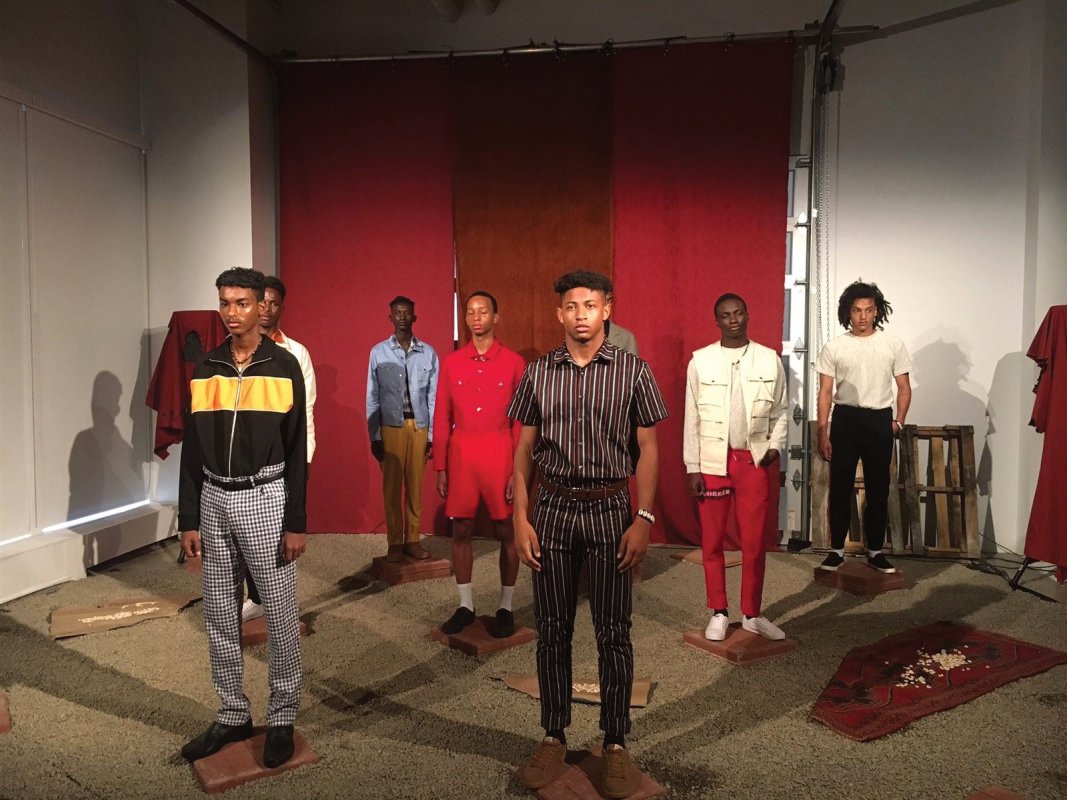 The first collection that stands out to me is
Head Of State+
which showed for the first time in NYC. I liked the collections simplicity in a complex way. Bold color blocking that any artistic man could build a wardrobe from. 
All photos by Stacy Ellen.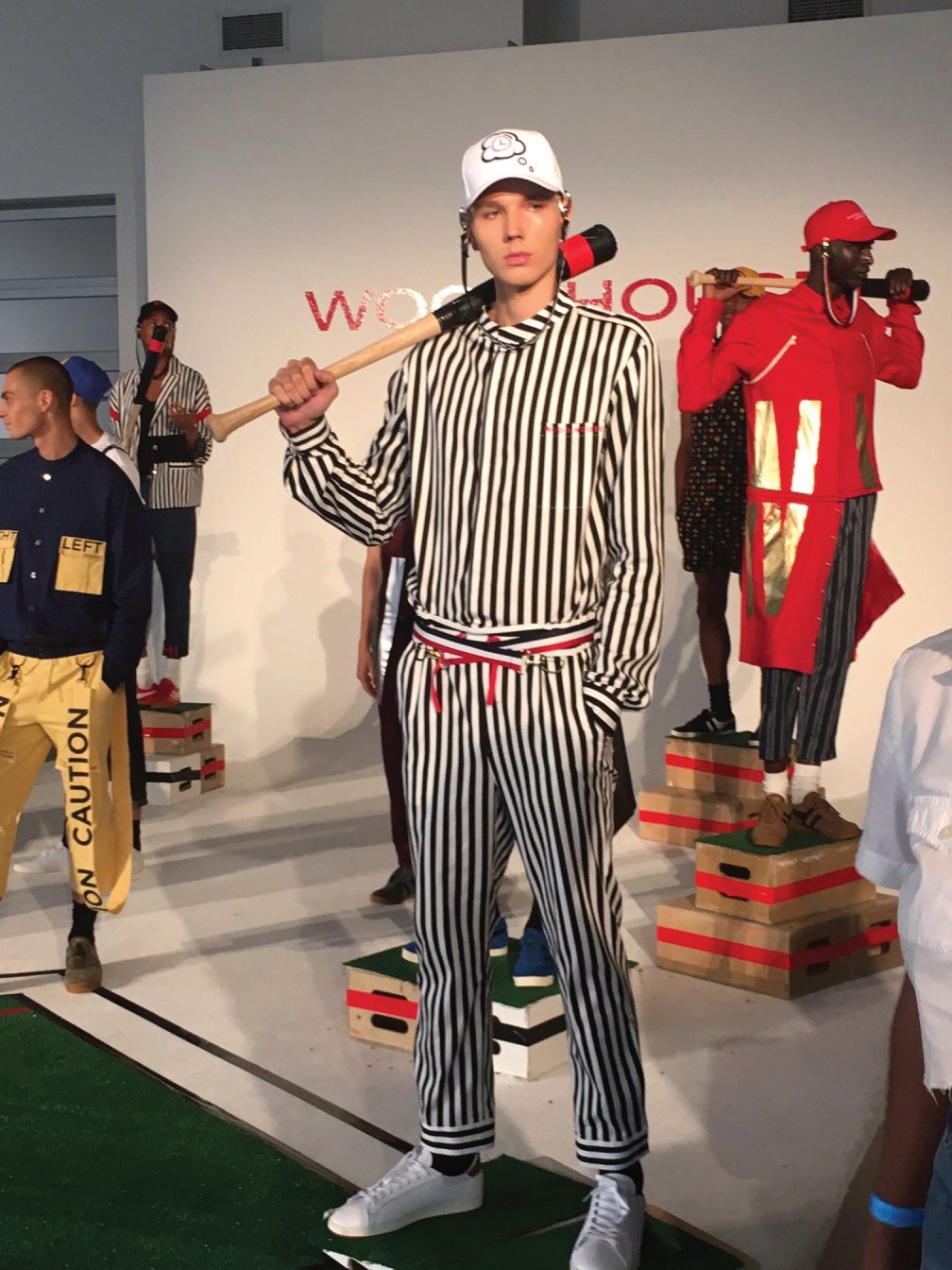 Wood House
stood out the most for being innovative. My first impression was, it looked like old school nautical back in the 80/90s. A fresh revival of sport/leisure wear for men.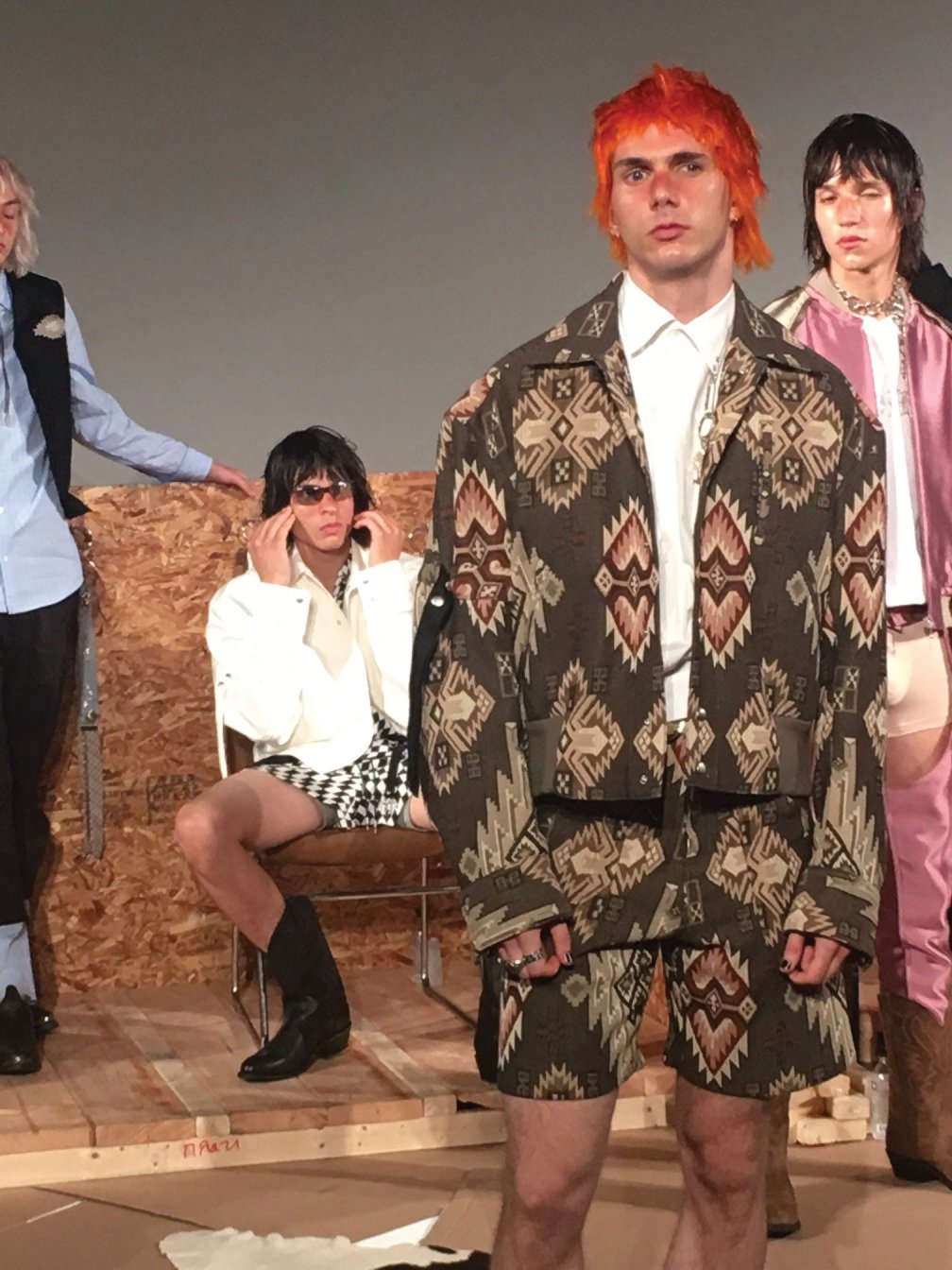 The most unique silhouettes of the season have to be from
Private Policy
. Is it country, is it 70s, is it "Rhinestone Cowboy," rebooted? I don't know and I don't care, the designer went out on a mechanical bull limb and took the 6 second prize! The designer describes the collection as, "Under the turbulent political climate, the American dream seems a bit lost." WWD describes the socially conscious label, "The collection delivers a loud societal message and a call to action, taking on issues such as slave labor and global warming," it goes on to say, "Fun for the eyes and intriguing for the thoughts, a view of America through the foreigners eyes."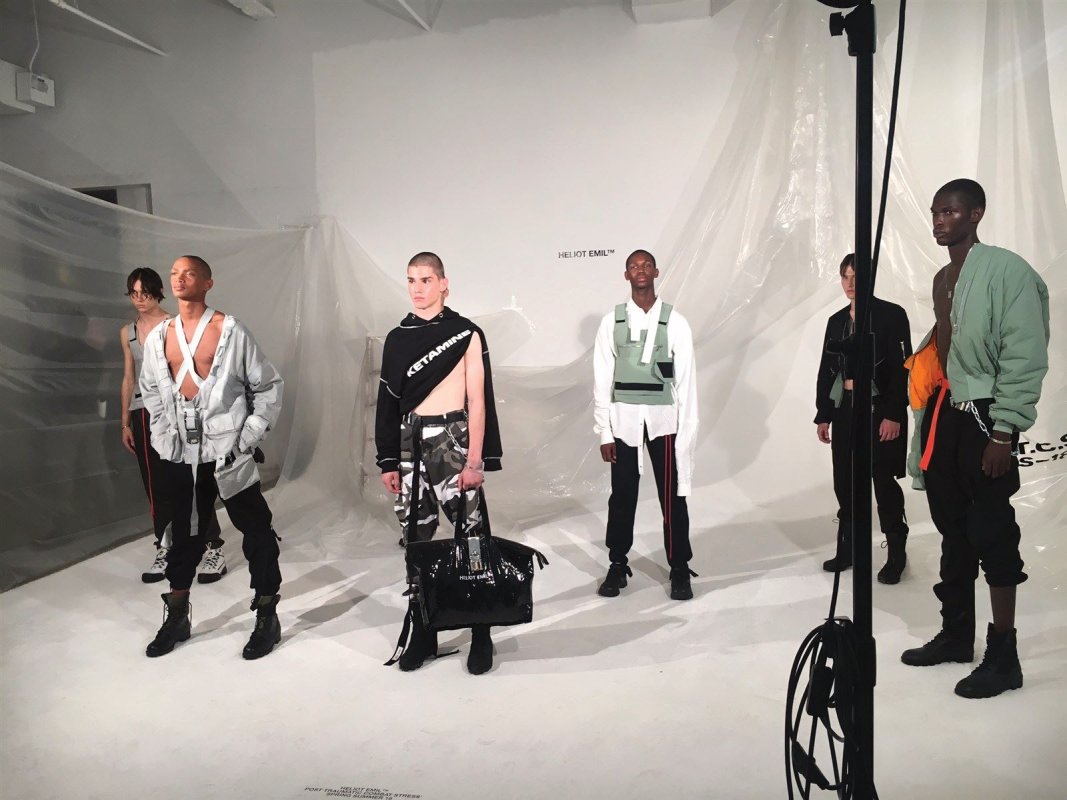 But my favorite collection this SS18 season is

Heliot Emil

also showing for the first time in NYC. The collection is titled "PTCS Post Traumatic Combat Stress," with the industrial military sportswear, is exactly what the world is showing us. This collection manifests the world's atmosphere. Casual, yet useful, yet utilitarian and chic all at the same time. The designer Julius Juul describes the collections as a, "Mixture of formality and discipline of the military with the care free attitude of a lost mind." Powerful!




My overall view on this years collections as a whole, is there seems to be no thread of commonality. I would describe the SS18 men's wear collections as a little manic with no clear line of similarity, but instead very different from one another. 




This I believe is a good thing, because typically menswear have very few variances. There usually are the typical silhouettes, suits, jeans, jackets, tees, etc., But I have noticed in the last few years of attending the newly formed men's fashion week, that these silhouettes are expanding. 







The shows are capped off by the traditional free booze bar, this time though I run into a reality star from Millionaire Matchmaker that is peddling (literally) alcohol infused Popsicles from his old fashion ice cream cart. The music and atmosphere is electric as it has been all day, the setting is the East River overlooking Queens/Brooklyn. What a day.




-SE-




0

/